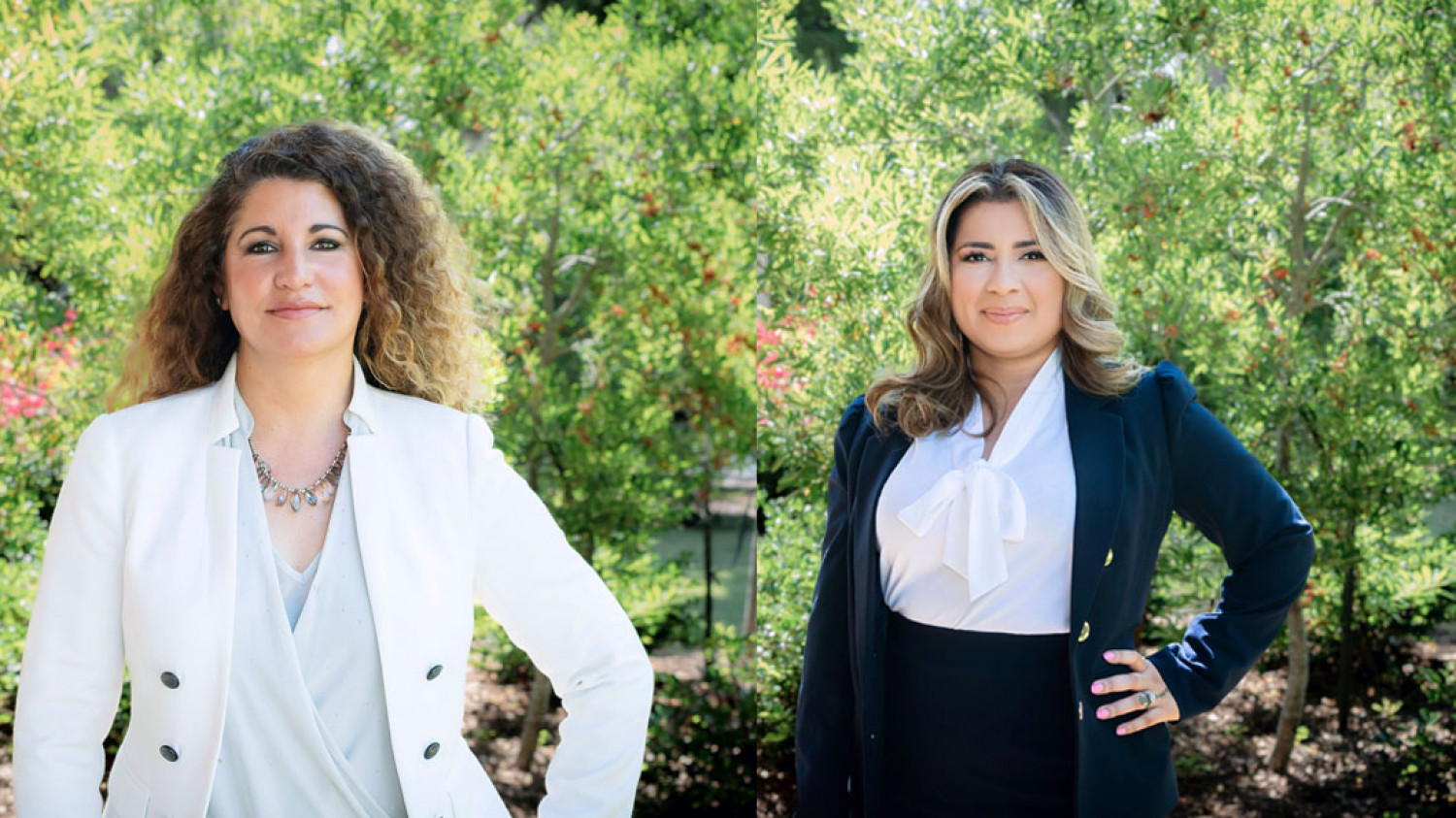 Ceballos Legal Consulting, LLC
HELPING FAMILIES RESOLVE IMMIGRATION ISSUES NATIONALLY AND WORLD-WIDE
An Immigration Attorney
With Compassion
Raised in Mexico City, Cynthia M. Ceballos was once an immigrant herself. Now, she has more than 20 years of experience representing clients throughout the New Orleans area during complex immigration law and deportation issues.

She understands the fears her clients have when faced with the loss of what they worked hard to achieve. Her personal experience mixed with strong legal knowledge in these cases provides her clients with the comfort that they will have a strong advocate on their side. Her work has led to positive results for clients facing serious deportation issues.
Our Firm Offers Help In An Emergency
Our lawyer Cynthia Ceballos offers her cell phone number to all clients and is always available to help in times of crisis. She takes the time to get to know each client personally, their families, and their circumstances so she can take an individualized approach to your case.
 
Get Representation To Help Calm Your Fears
Call 504-830-3444 or email Ceballos Legal Consulting, LLC, now. Our firm is based in Louisiana, but we help clients all over the country. The New Orleans Immigration Court has jurisdiction for cases in Louisiana, Mississippi, and Alabama as well as certain areas of Tennessee, Florida, and Arkansas.
Clients Get One-On-One Attention And Strong Advocacy
When you hire Ceballos Legal Consulting, LLC, you will get one-on-one attention and concern for you and your family's well-being. The clients at our firm appreciate that they work solely with attorney Cynthia M. Ceballos.

Although we are based in New Orleans, clients from all over the U.S. seek our firm's experience in family immigration, deportation, and Green card applications matter. Along with Spanish and English, our attorney also speaks French.
Areas of Practice
Citizenship
Green Cards
Removal and Defense
I-9 Audits
E-2 Investor Visas
K-1 Fiancé Visas
Consular Processing
I-601A and I-212 Waivers
VAWA and U visas
Bar Admissions
Louisiana, 2001
U.S. District Court Western District of Louisiana, 2002
U.S. District Court Middle District of Louisiana, 2002
U.S. District Court Eastern District of Louisiana, 2002
U.S. Court of Appeals 5th Circuit, 2002
Mexico, 1997
Education
Tulane Law School, New Orleans, Louisiana
LL.M.
Universidad Iberoamericana, Law Department, Mexico City, Mexico
J.D. - 1997
Honors: With Distinction
Professional Associations and Memberships
Hispanic Chamber of Commerce of Louisiana, President Emeritus, 2008 - 2009
Hispanic Chamber of Commerce, President, 2006 - 2008
Hispanic Chamber of Commerce of Louisiana, Chair, Board of Directors - Publications, 2003 - 2006
American Immigration Lawyers Association, Member, 2002 - Present
Louisiana Bar Association, Member, 2001 - Present
Past Employment Positions
David Ware & Associates, Associate, 2002 - 2003
Fowler, Rodriguez & Chalos, Associate, 2001 - 2002
Phelps, Dunbar & Associates, Associate, 2000 - 2001
Ancillary Businesses
Translations (Spanish - General and Legal)
Traffic Violations
Notary Services
Languages
Dilsia V. Mejia was born in Puerto Cortes, Honduras, and immigrated to the U.S. as a young child. She was proudly raised by her father who is her inspiration. She is married and has two children. From DACAs to Asylums, Dilsia is very familiar with the immigration process not only from her personal experience but also from the experience gained at Ceballos Legal Consulting. Dilsia is currently a junior at Tulane University pursuing her long dream of becoming an attorney. She takes pride in helping our clients by always being available to them with a kind heart and empathetic attitude.